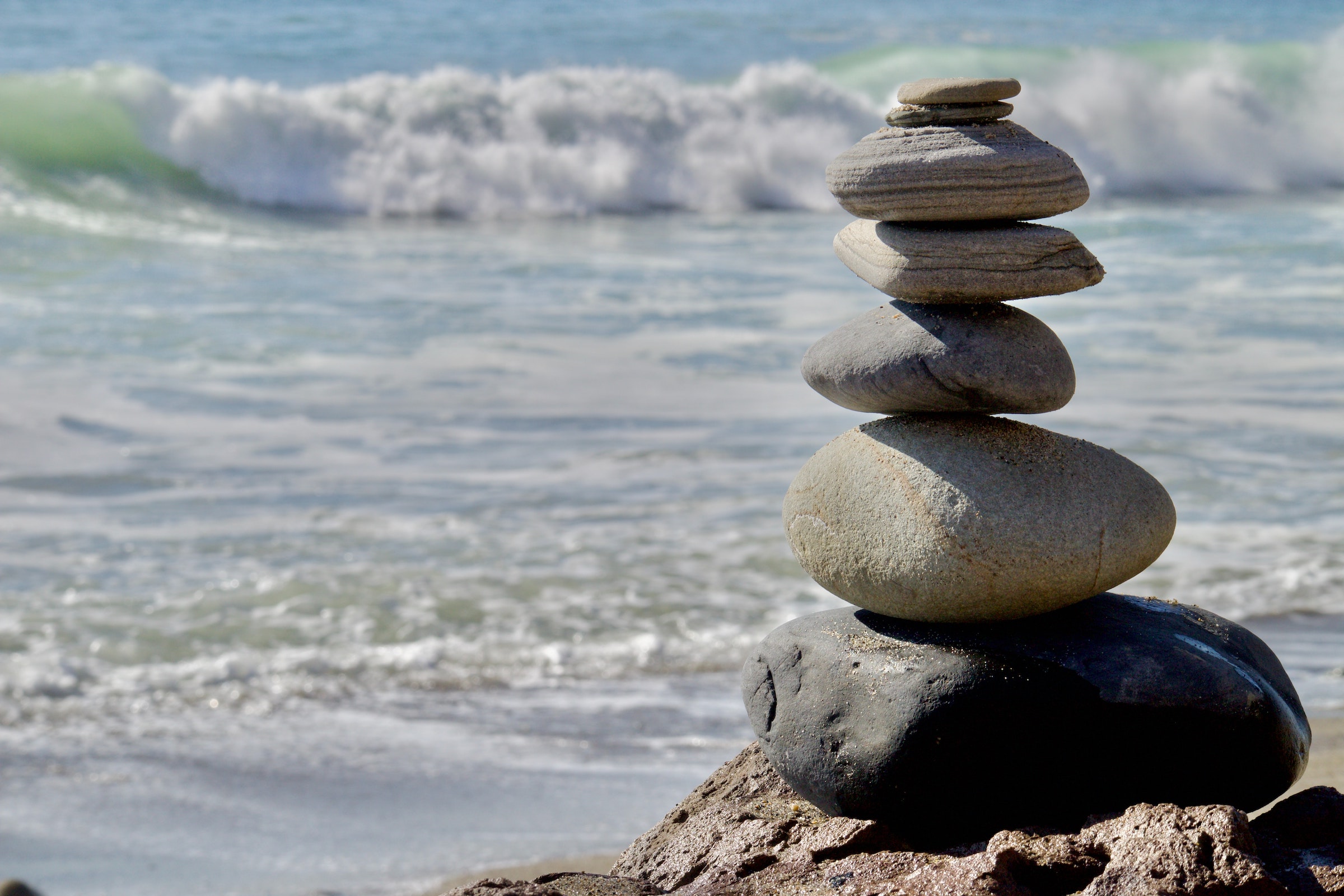 Insight
Top Trends and Takeaways from Expo West 2023
Observations on Disruption and Evolution in the Natural Products Space
I recently had the pleasure of attending Expo West 2023, an annual event at which the natural products industry "comes together en masse to showcase innovations, meet and greet, network with industry partners, and revel in the show's camaraderie and conviviality," as the New Hope Network (which organizes the show) recently observed.
This is one of my favorite conferences of the year, as it's one that highlights innovation, forward thinking, and potential disruption paths for growth that many of Upland's clients could leverage.
Many of my own observations and takeaways aligned with those of other attendees who were on-hand to cover the event from a media perspective. In addition to sharing some specific trends I (and others) see emerging, I'd also like to convey a familiar (but important) overarching construct on how innovation can evolve, one that is particularly relevant in the natural products space:
Much of the innovations that we're seeing today as larger movements and even commonplace market adoptions were not that long ago mere seedlings of innovation — ideas and inquisitive exploration. Future disruptive new pieces of "news" that we noticed at the time are today bona fide disruptive sea changes that have come to the mainstream.

What were once the innovations of smaller, more boutique or start-up market players are eventually later adopted by the segment's market leaders — larger players who become early adopters of innovation, take up a position of champion of the cause, and propel budding disruptions forward, with their full position and momentum behind it.
This all provides a useful reminder to be ever-vigilant of market disruptions and innovations early on when you spot them, as they just might represent a movement and real opportunity to come, just beyond the horizon.
With that as a backdrop, here are some insights and reflections after my time at Expo West 2023:
Top Trends Emerging in the Natural Products Category
Trend #1: Sustainability is a leading driver of innovation, often linked to other benefits. The leading driver of innovation in the natural products space (and many others) comes in the form of sustainability, which isn't new, necessarily…only that it has become a dominant theme across categories. What is also new is how brands are coupling the notion of sustainability with other benefits to package its upside, in partnership with some other emerging trend. For example, a common theme is combining sustainability benefits with messaging around health and wellness. This dual-front benefit positioning aligns a product or brand with multiple consumer motivations, thereby broadening appeal and connecting more closely with consumers. This positions the product as part of a lifestyle or belief system, and not just a consumable.
For example, Heartland Food Products Group, the parent company of the Splenda sweetener brand, recently opened a stevia farm in central Florida by investing $50 million in local agriculture. Not only has Heartland endeavored to emphasize the more natural stevia product line, it does so in concert with a commitment to the environment. Sourcing stevia from the farm will reduce carbon dioxide emissions when compared to current global supply chain operations, according to Heartland. It also affords the Heartland brand an opportunity to pair health and wellness benefits of the more organic stevia alternative with the sustainability benefits of responsible agricultural practices that Heartland now has complete control over.
Trend #2: Regenerative organic agriculture as a "groundswell." "Regenerative gave the show a special energy. The movement feels like the early organic movement," said Jessica Rubino, New Hope's Vice President of Content during a post-show analysis. According to Regeneration International, "Regenerative agriculture describes farming and grazing practices that, among other benefits, reverse climate change by rebuilding soil organic matter and restoring degraded soil biodiversity — resulting in both carbon drawdown and improving the water cycle."
Similar to the organic farming movement, what began as innovation by smaller market players is becoming a larger movement, thanks, in part, to bigger brands adopting the innovation and propelling it forward. Among companies embracing regenerative agriculture, New Hope referenced Dr. Bronner's, which is a partner in the Regenerative Organic Certification (ROC) standard; Simpli, an ROC brand with a diverse range of products developed using regenerative agriculture; and Simple Mills, a large brand with products ranging from cookies to pizza dough mix.
The watch out here for manufacturers is talking about regenerative agriculture without being clear exactly what standards they are following or linking to specific claims or end benefits. Like in the early days of making "natural" claims, vagueness is a risk.
Trend #3: Packaging and messaging: real benefits and new looks. A prevailing sentiment around Expo West was the importance of packaging and messaging, and how those aspects of a brand need to have a compelling link to a demonstrable benefit. It is not enough to merely hint or suggest that a product contributes to sustainability, health, or other benefits. Discerning consumers who align their buying behaviors with natural product drivers are more savvy than ever before, and they will look with greater scrutiny for clear, compelling messaging that offers credible and specific benefits. This means messaging that promotes a claim (e.g.health and/or sustainability, etc.) must be developed and delivered with rigor and proof — providing "reasons to believe" — to resonate and have impact.
Another interesting observation centered around packaging/branding tone and personality. What once may have been (mostly) "muted" or "simple" natural-focused packaging is evolving to be more visually appealing and vibrant. There were numerous package designs that indicated a clear attempt to invigorate the visual palette in the space. I saw light, fun, and even whimsical approaches that moved far beyond what I've seen at past shows.
Trend #4: Plant-Based Foods 2.0. With a heavy presence at the show, it is clear plant-based foods will continue to evolve and iterate, despite some "misses" to go along with the "hits" the category has experienced early on. It may not always be a direct line, but innovation continues to move in a forward direction, even when being challenged to overcome setbacks on the journey. The critical question facing manufacturers: what is the right combination of benefits that will help plant-based food better deliver against consumer needs in this space…given that what they need (and want and expect) is evolving. An interesting and significant take on this was Biotech startup Climax Foods bringing AI technology to improve upon and create the next generation of plant-based cheese. The implications for continued improvements in and adoption of plant-based food are enormous and raise the prospect of big(ger) movements in healthier eating and in revolutionizing food production.
Past is Prologue
As someone who spends his professional life working with organizations to identify and champion opportunities for disruption, it was gratifying to see how yesterday's disruptor ideas are growing more mainstream today — regenerative, upcycling, sustainability combined with health and wellness, etc. The challenge for today's future-forward brands is to pursue disruption with purpose and intent, not fear or apprehension.
I'll leave you with two additional trends I noted, which serve to illustrate the point:
Upcycling on the upswing: Upcycling — the process of repurposing and maximizing what was once discarded "waste," gone unused in the production of another food product — is seeing a dramatic upsurge across the natural product landscape, whether in food and beverage or other industries, such as beauty care and cosmetics. This is yet another example of a trend that started small and was still just a seedling only a few short years ago, but which is now being adopted and championed by the mainstream. Del Monte, for example, has led a very public movement to reduce and eliminate food waste, developing multiple "fruit infusion" products and earning Upcycling Certification by the Upcycled Food Association. (Interesting to note that Upcycled Food Association made its debut at last year's Expo West. Just 12 months later, upcycling is one of the industry's hottest topics of conversation.)

Look for more of this: health and wellness brands messaging on "indulgence." Products in the health and wellness category are overcoming historic buying objections by disassociating their products from the notion of "sacrifice." Instead, they are leaning into words like "indulge yourself," or "treat yourself." Most of us remember when Snackwells was a pioneer in this respect, but today, more and more players in the category are embracing the approach.
My time at Expo West 2023 reinforced the importance of brands working to decode the future, so that they can take the appropriate actions in the present to emerge as tomorrow's category leaders.