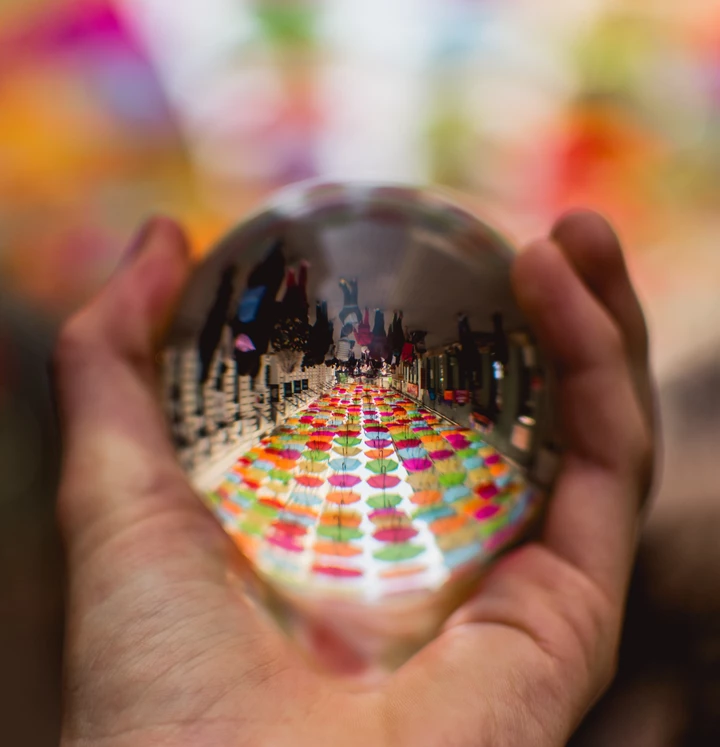 Insight
Don't Ignore What's Coming . . . Own It.
I want to follow up on a previous post, where I reintroduced our CATAPULT process, with a more detailed look at the first phase, CAPTURE. A key component of Capture is to identify and analyze the technological, market, and cultural disruption happening around our clients.
We believe organizations need every advantage possible to proactively face disruption — to know what is coming or already happening — so they can face it head-on and leverage it. Waiting for the inevitable fallout will, at best, hinder an organization from fully realizing growth opportunities. More likely, those who ignore disruption run the risk of falling to it.
WHAT THE CAPTURE PHASE DELIVERS
Imagine being able to identify the most disruptive forces facing your business while also knowing how your customers are responding (and will respond in the future) to the changing world. CAPTURE really gets to the heart of this challenge and does exactly that. I've shared these examples of our work before, but they really bring to life how our approach moves clients into much more future-oriented, higher-potential opportunity spaces:
An automotive company was able to look beyond its core area to better understand the future of mobility and see how to capitalize on the sharing economy
A health & wellness company recognized the scope of the future of personalized health and learned how smart technologies could help it meet the needs of an evolved health consumer
A food company realized it had an opportunity to better meet customers' emerging needs by addressing quickly evolving expectations around brand purpose and community
But how did we identify the right opportunities, those that foster an emotional connection with customers and drive growth, particularly as disruptive forces continue to move the finish line?
The key was to predict and understand emerging behavior and demand, and for that, we needed clear, compelling inputs:
To identify how behavior and demand are evolving and what the future might look like, you have to capture both INSIGHT (the desired customer experience) and FORESIGHT (which disruptions are reshaping future market demand – and how).
CUSTOMER-DRIVEN INSIGHT
For us, insight work is all about digging into the motivators and experiences that shape customer choice and behavior. Our ultimate focus is to uncover:
What "jobs" are being done in a category PLUS when, where, who, and how they are being done along the customer journey
The customers' ideal experience in doing the job
The gaps preventing an ideal experience
The moments that define the brand-customer relationship and the emotions associated with these moments
The benefits (need fulfillment) people seek
We've been able to generate real "aha" learning for clients to better understand emotional drivers and how to delight the customer today as well as tomorrow.
FORESIGHT & THE DISRUPTOR ANALYSIS
Moving beyond insight to foresight, one point to remember is how important it is to actually look beyond your own "ecosystem" to get the kind of learning needed for this work. What is happening all around potential customers may impact their behavior in YOUR world as well. That's why our deep dive into disruptors is far more than just a trend report. To make better strategic decisions, you need:
A clear understanding (and examples) of how disruption might manifest in the market
Evidence-based learning on the impact disruption may have on your specific products and services
Confidence in what to do about it
Our approach uncovers and explores the disruptors that will matter the most to your organization. We synthesize a wide range of data points, market activity, and expert voices to help predict how business will be done in the future and how you can leverage the disruption.
OUR SYNTHESIS: MAP OF EMERGING DEMAND
The end result of the CAPTURE phase is to synthesize what we've learned to create a map of emerging demand. By integrating what customers want, feel, need, and expect with those external forces that are hitting them where they live, we can map emerging demand, pinpoint where the market is heading, and determine which benefits will be most valued moving forward. The work answers critical questions around what customers will demand tomorrow and how your business should meet it. This is a powerful tool given the risk that organizations face if they fail to understand — or worse, ignore — the inevitable market disruption.
NEXT UP
I'll address the subsequent CONNECT and CO-CREATE phases in a future posting. These are critical steps where we define a range of robust and thought-provoking future innovation opportunities, product/service/positioning concepts, and go-to-market strategies that can further help transcend disruption and drive transformational growth.
In the meantime, if you're interested in learning more about how to CAPTURE insight and foresight for your business, please contact us at GrowthWorks. We've got case studies to share and we'd love to hear from you.