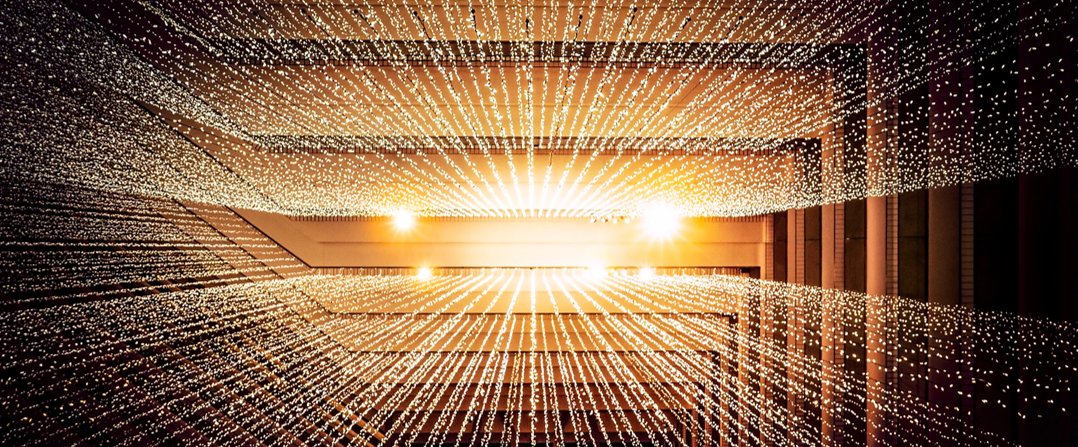 Insight
Foresight Reimagined: Bringing AI-Fueled Learning to Strategy & Innovation
Earlier this year, I wrote a blog post about the monumental impact of COVID-19 and what that means for GrowthWorks as we try to help organizations innovate and grow amidst the (ongoing) disruption around them. As part of our work studying what organizations will need to survive and thrive moving forward, we developed three pillars that we believe are central to growth, prosperity, and fulfillment for organizations and those who lead them:
Foresight – The ability to map accurate future scenarios and potential impact on organizations (and people)
Empathy and Heart-Centeredness – The ability to dig past the obvious for enlightened understanding on deep human emotion
Community – The ability to develop a deeply loyal, connected ecosystem of customers and stakeholders
I want to spend time today on the first pillar, Foresight – which remains critical to imagining future possibilities – and sharing how we are developing and piloting new tools steeped in artificial intelligence (AI) technology to bring data-driven business intelligence and an actionable future view to our clients. We believe foresight, especially AI-fueled foresight, can provide clients with a competitive advantage and help ensure the relevance of their organizations and brands in the future world. As we continue to invest in digital innovation to underscore our research, we are excited about how AI can amplify the power of the work we do.
Looking back, it is hard to believe that it has been 10 years since IBM Watson beat Ken Jennings and Brad Rutter on Jeopardy. The AI technology and algorithms IBM used to scan for the best results seemed profound and revolutionary at the time. Now, AI tools are increasingly ubiquitous in all parts of consumer and business life from Siri and Alexa to chatbots, ecommerce and cyber security.
Given this history and infusion into all we do, the notion of using AI for a wide range of brand intelligence applications is really not a new idea; however, it isn't often particularly well defined. Organizations that embraced big data and digital transformation have often faced challenges, the biggest of which may be the cultural integration and organizational change needed for success. Close to home for us is the fact that, per the latest NewVantage Partners annual report on AI among senior corporate c-executives, only about 48% of companies surveyed say they are driving innovation with data. We think we can help with that, particularly for those firms without resources to make big investments in digital transformation.
While many people talk about big data and AI, perhaps the best place to start is by defining simply what we mean. In our work, artificial intelligence can most simply be equated to a hyper-speed reader across millions of news sources, social media networks, industry and scientific journals, as well as patent and technology sources. To leverage this and bring the power of data to our work, we have developed a suite of offerings called SEEK™.
INTRODUCING SEEK™ APEX: OUR AUGMENTED INTELLIGENCE PROGRAM
SEEK APEX is a broad scanning AI tool that will allow us to quickly gather real-time insights across categories, channels and consumer conversations to see trends in markets & technologies including:
Consumer behavior
Product innovation & patents
Competitive activity
Ecommerce
After reading through over 150 million sources of information, SEEK APEX aggregates the most prominent results – the social, news and purchasing behavior of millions of consumers – into summary visualizations, to which we then bring our human perspective. Using this AI-powered behavioral research as a foundation, we can then interpret results and make linkages to high-potential opportunities for our clients. This integration of AI and human expertise is where the true power of the data lies.
One of the most powerful deliverables that will come out of this is using what we learn to outline those disruptors most likely to impact a client's business and build a highly actionable (and accurate) map of future demand. The work includes threat mitigation and opportunity identification specific to the ecosystem around our clients. Scanning the globe – the digital world – for future trends, emerging concerns, and inspirational innovation in other areas often brings issues to the forefront that could have taken months to identify, potentially too late to take offensive action. We are able to see "weak signals" and (potentially) competitive ideas far sooner, giving clients a way to proactively address opportunities and threats, rather than being a reactive follower. We have done this type of work for years with our Disruptor Analysis, but the power of AI will make this more efficient, comprehensive, predictive, and impactful for our clients.
Although artificial intelligence has been around for decades, the ability to use the data in a meaningful way for consumer insight and innovation has been elusive to many companies. We believe that AI-powered insight can fuel the FORESIGHT to more deeply and thoroughly know where consumers and markets are going, and help us bring a hazy, seemingly distant future into focus far sooner and with far more depth.
As we continue testing (and expanding) the SEEK suite, I will keep you updated on advances. I will also circle back around on our other pillars of success, EMPATHY and COMMUNITY, with new approaches and ideas we have on those areas.
As always, I'd love to talk more about this or any other subject that is of interest to you as we move forward. Reach out if you'd like more information!