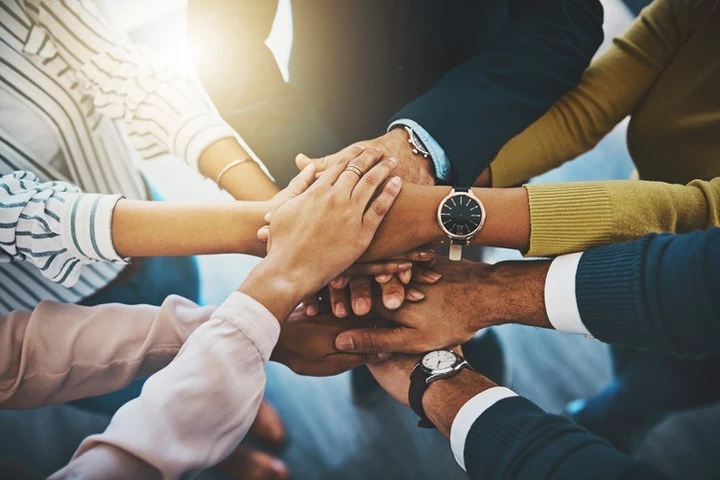 Insight
We Are All in This Together

I had planned to post this month in celebration of the 5th anniversary of GrowthWorks. I was excited to share with you what we've been working on, new offerings, and successes we've had helping clients leverage opportunities for growth.
But it's a different world than it was just a few short weeks ago.
As we all face uncharted territory, business challenges, and fallout from COVID-19, my focus and direction have shifted. What has become crystal clear to me, and probably to all of you, is that we are truly all in this together. I find myself leaning into and taking comfort in connections and shared experiences, as these are what will help get us through this crisis. I want you to know that if there is anything you need, even just to talk things through and compare notes, please give me a call.
Like everyone, I am worried about the heavy toll this will take on each of us and for the suffering many will experience. As a business owner, though, with a responsibility to my team and our clients, I've had to shift my mindset from one of fear around the uncertainty to one that is more future-focused and hopeful. I must be ready to embrace the new normal – whatever it may be – once we emerge. How will we all move forward in the new reality? There will be opportunities for sure, but what and where will they be?
Since we've been studying disruption for years and are now living through perhaps the greatest disruption of our lifetime, exploring what this might mean for us as a firm and for our clients feels like the right thing to do. We've heard from many of you and know you are scrambling to contingency plan and analyze options to weather this storm. It is my hope that our experience studying disruption and the way it impacts consumers and the world around them can be of service to you. For now, here are three things we think are important to consider as you make decisions about your organization's path:
It's not too soon to start capturing and tracking your customers / consumers feelings and shifting behaviors. Not only do you need to understand their new normal, you need to stay close to them to see all of the choices they are starting to make around what will and won't matter to them in the future. We are already helping some clients read the mood, expectations, and quickly evolving needs of their consumers. Our scrappy, cost-effective online ethnographic and focus group qualitative approaches let us interact and probe feelings, emotions, and behaviors as they are happening, quickly and efficiently. This insight is providing guidance to our clients on how to adjust their messaging and offerings to better serve their consumers right now and going forward.
Can you pivot and alter your products or services in any way to quickly meet emerging needs? We have a client with a product used in the food and pharma supply chain that can't keep up with orders. Are there areas of need right now where you could play a role? You should assess what you can do TODAY to shift course, like a local distillery right here in Ann Arbor switching production to hand sanitizer. We can work with you to find and activate any pivot, big or small, that can help you keep your doors open and maybe even help the broader community at the same time. Our online ideation and strategy sessions can very quickly help you break paradigms, stretch thinking, and map out action plans. Let us know if that's something that makes sense for you.
Organizations that are proactive and ready to leverage opportunities as soon as we get through the worst of this will recover faster and be stronger in the long term. While the first two points above are more immediate priorities, and developing innovation may seem like it's a long way off, what you do now may have a big impact on your ability to rebound. If you start tracking your consumers today and stick with them to really understand their pain points, you can identify areas where your organization or brand could deliver new, innovative offerings that meet their evolving needs. We can support your innovation efforts and get you ready to respond quickly, when the time is right.
There are no easy answers or crystal balls, but I firmly believe there will be business opportunity at the end of this. Consumers and customers do and will need help from organizations like yours, whether it's new products, new services, and/or new ways to make life better during and after the crisis. I am rooting for all of you, whether you are a client of ours or not, to leverage opportunities that emerge so you can survive and thrive in the long run. We are here and ready to help.
Please stay safe. All my best, Phil